Centre Management
We deliver Shopping experiences
Our Centre Management strives locally for a smooth functioning Centre and develops, plans and implements innovative location and marketing concepts in these managed properties.
At the heart exists a modern and contemporary centre/location marketing, as well as the positioning of the centre and its brand in the market place. Measures which increase footfall and the enjoyment of the visit count towards this and the service offer as well as the creation of attractive shopping experiences.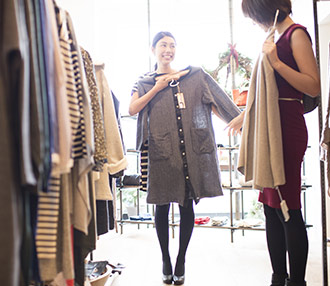 Our compentence on site:
Our local Centre Management is the central contact point for our tenants, customers and visitors in the centres which we manage.
Our Service Packages:
Coordination and management of all local centre specific functions
Comprehensive support of and advise to tenants
Footfall and turnover analysis
Production and implementation of the advertising and marketing concept
Strategy for the optimal tenant mix for the location
Event / decoration planning and delivery
Leadership of the Tenants Association
PR & media work
Contact with local authorities, Chambers of Commerce and interest groups
Analysis of competition and market trends
Our innovative Centre Management delivers a shopping experience, optimal service quality and high customer satisfaction and length of stay.